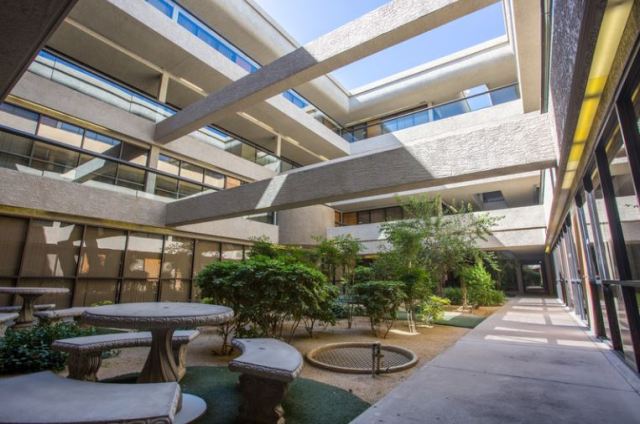 WCUI Receives 2016-17 ACCSC School of Excellence Award
FOR IMMEDIATE RELEASE
Media contact: Susan Ciardullo (602) 954-3834 or susan.ciardullo@wcui.edu
WCUI Receives 2016-17 ACCSC School of Excellence Award
PHOENIX, Arizona – July 18, 2017
The West Coast Ultrasound Institute (WCUI) campus in Phoenix has received the distinguished honor of being recognized as a School of Excellence for 2016-2017 by the Accrediting Commission of Career Schools and Colleges (ACCSC). According to the ACCSC website, the School of Excellence Award recognizes ACCSC-accredited institutions for their commitment to the expectations and rigors of ACCSC accreditation, as well as the efforts made by the institutions in maintaining high-levels of achievement among their students.
In order to be eligible for the School of Excellence title, an ACCSC-accredited institution must meet the conditions of renewing accreditation without any finding of noncompliance, satisfy all requirements necessary to be in good standing with the Commission, and demonstrate that the majority of the school's student graduation and graduate employment rates for all programs offered meet or exceed the average rates of graduation and employment among all ACCSC-accredited institutions.
WCUI-Phoenix, as well as the other 2017 Schools of Excellence, will be recognized by ACCSC at the 2017 Professional Development Conference scheduled to take place on September 25-27, 2017 in Reston, Virginia.
Campus Director George Fitzpatrick recognized the combined work of the campus faculty and staff; "It is truly an honor to be part of such a great organization and work side by side with my peers. We did this as a team!"
About the College: WCUI is a privately owned, post-secondary vocational institute.  The college offers Bachelor and Academic Associate of Science degree programs in medical imaging fields including Diagnostic Medical Sonography, Cardiovascular Sonography, and Magnetic Resonance Imaging. They also offer a vocational nursing diploma (at select campus locations), as well as a Cardiovascular Technician diploma and an advanced diploma in Pediatric Cardiac Ultrasound and Congenital Heart Disease.
To learn more about the Accrediting Commission of Career Schools and Colleges, go to http://www.accsc.org/Events/Professional-Development-Conference/Award-Winners/Schools-of-Excellence.aspx
To learn more about West Coast Ultrasound Institute go to www.wcui.eduhttp://www.wcui.edu/consumer-information/