WCUI's Magnetic Resonance Imaging Short Diploma program is a 9-month program that prepares students for the responsibilities of an entry-level MRI Technologist. The program combines classroom instruction with laboratory hands‐on training. Each student also completes a clinical externship at a hospital or imaging facility.
Graduates from the Magnetic Resonance Imaging Short Diploma program can train for a career as an entry-level MRI technologist. This program is geared toward a technologist that already has their ARRT(R) in radiography who would like formal education to help them sit for and pass the Advanced‐Level Magnetic Resonance Imaging (MRI) examination through ARRT.
WHAT YOU'L LEARN
Through classroom lectures and hands-on experience, including an externship, students in our Magnetic Resonance Imaging Short Diploma will learn:
Demonstrate their mastery in patient care and patient ethics to provide the highest patient care with ethical considerations to MR imaging patients.
Understand the medical imaging needs of patients focused on MRI
Communicate and relate referring physician's MR Imaging request/order with available imaging options.
Optimize MR Imaging specific parameters to provide the highest visualization of MR finding/s related to the patient's ailment.
Apply MR Imaging Quality Control (QC) and Imaging Reconstruction (IR) techniques to highest MR Imaging standards.
Utilize MR Clinical Pathophysiology knowledge to correlate all aspects of the Patient's problem with Imaging options.
Prepare for your career:
Upon completion of the Short Magnetic Resonance Imaging program, graduates are eligible to sit for the American Registry of Radiologic Technologists certification registration in Advanced‐Level Magnetic Resonance Imaging (ARRT(MRI)).
ONLINE PROGRAMS
Due to COVID-19, WCUI wants to ensure your education journey doesn't miss a beat, and for that reason, we are now bringing our engaging classrooms and labs directly to your home. Online learning, virtual labs, and simulation are now available so you can continue your ultrasound and MRI education online.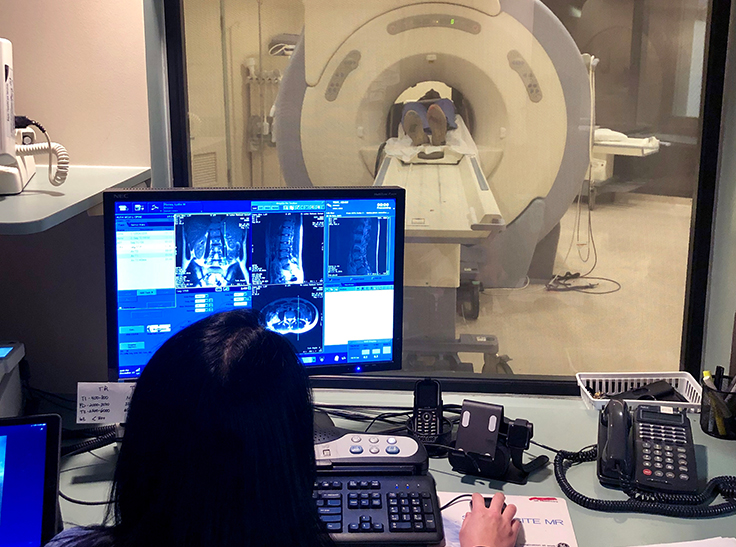 TAKE THE NEXT STEP
Are you ready to advance your career by advancing your education? Find the information you need to apply to the WCUI School of Medical Imaging on our Admissions Page or connect with our admissions team by clicking the button below and they'll help walk you through the process.