Who We Are
Our leadership, faculty, and staff are highly educated medical professionals, many of whom are well known in the healthcare community. Their experience paves the way for your success. We are dedicated to providing an education that focuses on a promising career through an engaging, instructive, and supportive environment that continues beyond graduation.
Our instructors stay after hours to assist our student's needs, our campus director's office doors are always open. Everyone on staff and in the classroom share one top priority: helping students into their careers.
We are a family of field-experienced sonographers, technologists and medical professionals who understand your career ambitions because we have experienced them ourselves. We believe you are the future of healthcare, and we take your passion and turn it into the skills, knowledge and confidence you need to launch a successful career.
OUR PURPOSE
To provide quality medical imaging education for students of all backgrounds, and to fill the growing job market with passionate, knowledgeable, and skilled sonographers and MRI Technicians.
WHAT WE DO
WCUI is a family of sonographers, technologists, and, medical professionals with a shared goal: to help you master your field of study and become the future of healthcare. In this family, you will get the help you need every step of the way. From finding the right program, to graduation and connecting you with a professional network, we are dedicated to helping you to maintain your education as technology evolves further, and beyond.
OUR MISSION
WCUI's mission is to provide our students with a solid foundation in their field of study. We are dedicated to giving these students a well‐balanced curriculum, which includes classroom instruction, laboratory training, and supervised clinical experience. Students are taught in a supportive educational environment by a highly qualified staff of professionals. We aim to produce superior graduates with the knowledge and confidence necessary to succeed both professionally and financially. Our goal is to make West Coast Ultrasound Institute ("WCUI") the preferred source of education in the community for each of our specified fields of study.
WHY SHOULD I COME TO WCUI?
Pursue an exciting, important, and in-demand career
Discover the expertise of our faculty
Learn through our interactive and engaging teaching style
Enjoy on-site tutorials provided for our students
Benefit from our affordability – Scholarships and Financial Aid are available for those who qualify
Take advantage of flexible class schedules
Interact with other students to build your network
Our Faculty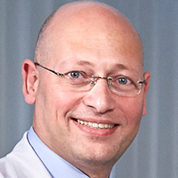 Dr. Usama Abdelmalak - FMD
Chief Academic Officer of WCUI & Director of Musculoskeletal (MSK)
Dr. Usama Abdelmalak (also Dr. Henry) practiced as a surgeon for 16 years. He joined the WCUI family in 2017 as a medical science instructor and has since become Director of Musculoskeletal (MSK) and Chief Academic Officer. Dr. Henry organized and administered nursing classes at the hospital where he was employed to improve the patient experience and enhance the healthcare system. He takes the patient experience and improvement on the healthcare system very seriously and applies his experience to the WCUI Medical Imaging programs.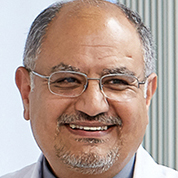 Dr. Raafat Baheeg Yacoub - FMD, CPI, CCT, CRAT, CEI
WCUI Director of EKG Education & Lead Instructor of Medical Sciences
Dr, Raafat Baheeg Yacoub (also Dr. Baheeg) practiced orthopedic surgery for 7 years before joining WCUI in 2011 as a medical science instructor. Dr Baheeg worked at Keck Hospital of University of Southern California as an EKG Technician for 2 years and became nationally certified as an Electrocardiography Instructor by ACA. In 2017, he became WCUI Lead Instructor of Medical Sciences and soon after was appointed WCUI Regional Director of EKG Education. He has lectured more than 140 classes in topics such as Anatomy, Physiology, Pathology, Medical Terminology, and EKG.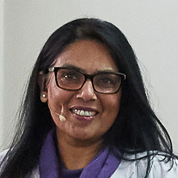 Sangeeta Mehta Ph. D. RDMS (Abdomen, Ob) RVT, CPI
DMS Program Director & Instructor
Sangeeta Mehta has a Bachelor of Arts, Bachelor of Education, Master of Education and PH.D. in Education. She continued her education in the Diagnostic Medical Sonography program at WCUI and graduated with a 4.0 GPA. Post-graduation she worked for Lynwood Medical Imaging for 2 years and soon returned to WCUI as a DMS instructor. She completed her Bachelor of Science in Medical Imaging and is currently the Diagnostic Medical Sonography Program Director at the WCUI Ontario Campus.