PEDIATRIC CARDIAC ULTRASOUND AND CONGENITAL HEART DISEASE DIPLOMA (PED Echo)
WCUI's Pediatric Cardiac Ultrasound and Congenital Heart Disease program (PED Echo) allows students to gain a comprehensive knowledge of congenital heart disease and to understand the pathology and echocardiographic evaluation of numerous congenital and acquired heart lesions in pediatric patients. Students can complete the program in as few as 9 months. The PED Echo course will enable the graduate to be hired as an entry level echo sonographer able to perform entry level Pediatric Echocardiography. The course will also help prepare the technologist for passing the Pediatric Echocardiography ARDMS registry exam.
WHAT YOU'LL LEARN
Through classroom lectures and hands-on experience, including an externship, students in the Pediatric Cardiac Ultrasound and Congenital Heart Disease program will learn:
Cardiac fetal embryology
Pediatric cardiac anatomy/ physiology and hemodynamics
Principles of pediatric echocardiographic imaging
Scanning protocols using the segmental approach in the diagnosis of Congenital Heart Disease
Pathophysiology & echocardiographic evaluation of congenital heart lesions and acquired cardiac disease in the pediatric population
Systematic ultrasound assessment of the pediatric heart
How to demonstrate critical thinking and technological skills to meet the needs of a changing, culturally diverse society
Entry level clinical knowledge, skills, and attitudes in the care of pediatric and adult patients with congenital and acquired cardiac defects.
PREPARE FOR YOUR CAREER IN PEDECHO
Our Pediatric Cardiac Ultrasound and Congenital Heart Disease Diploma Program will prepare you for a career as an Echosonographer able to perform pediatric echocardiography. In addition, WCUI has many resources that will help you become eligible for relevant registries upon graduation. Upon completion of the PED Echo program, graduates are eligible to sit for the ARDMS registry exam in Pediatric Echocardiography (PE).
ONLINE PROGRAMS
Due to COVID-19, WCUI wants to ensure your education journey doesn't miss a beat, and for that reason, we are now bringing our engaging classrooms and labs directly to your home. Online learning, virtual labs, and simulation are now available so you can continue your ultrasound and MRI education online.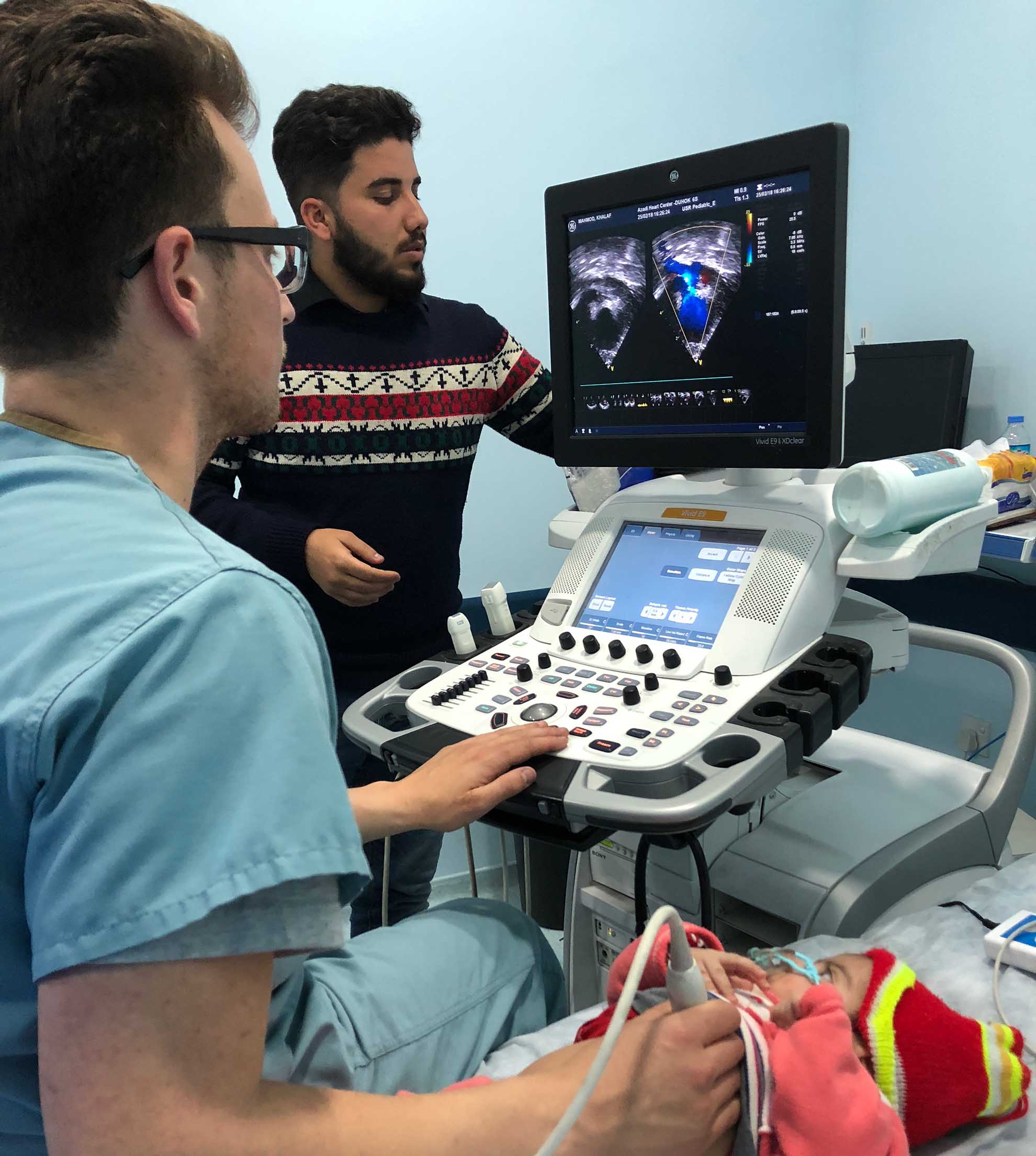 TAKE THE NEXT STEP
Are you ready to advance your career by advancing your education? Find the information you need to apply to the WCUI School of Medical Imaging on our Admissions Page or connect with our admissions team by clicking the button below and they'll help walk you through the process.