Join the Live WCUI Webinar with John P. Lampignano
GAIN CME* CREDIT & REGISTER FOR OUR WEBINAR TODAY!
WCUI is hosting a LIVE webinar and CME opportunity on Thursday, April 16th, 2020 at 4:00 pm AZT. SDMS (Society of Diagnostic Medical Sonography) has approved the webinar for CME credit! The webinar will cover brain cross-sectional anatomy, including, explaining the sectional anatomy landmark approach, describing major divisions of the brain, and more. The registration fee is waived for current WCUI students, alumni and affiliate partners.
This webinar is a great opportunity for MRI Alumni in need of registry review and Diagnostic Medical Sonography Alumni who are interested in pursuing the pediatric registry exam.
To sign up, register for the webinar in advance! After registering, you will receive a confirmation email containing information about joining the webinar.
WEBINAR DETAILS:
You are invited to a Zoom webinar.
When: Apr 16, 2020 04:00 PM Arizona
Topic: Brain Cross-Sectional Anatomy
Register in advance for this webinar:
https://zoom.us/webinar/register/WN_chAlXc0rSE-kEksSweDl5w
ABOUT THE WEBINAR SPEAKER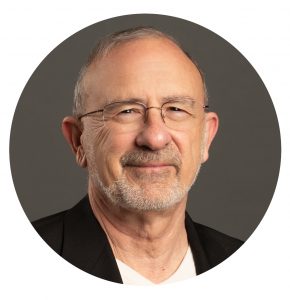 John P. Lampignano is an Associate Professor in the Department of Radiologic Sciences at Boise State University. For 35 years, John taught in the Medical Imaging program at Gateway Community College in Phoenix, Arizona. John performed radiography for the Arizona State University Sports Medicine department for 10 years and was the lead technologist for the Arizona Cardinal Football team for 25 years. John Lampignano is also the co-author of "Radiographic Positioning and Related Anatomy", which is going into its 10th edition this year.
John earned his Academic Associate of Science in Radiologic Technology from Gateway Community College, his Bachelor of Science in Education from Weber State University, and his Masters in Education in Educational Technology from Arizona State University.  He was awarded his ARRT credentials in Radiography and Computed Tomography.