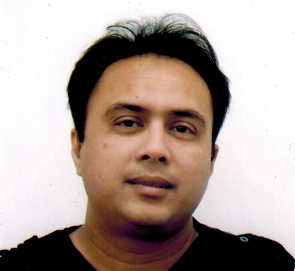 Graduate Spotlight – Muhammad Ali
Name: Muhammad Ali
Q: What got you interested in ultrasound?
Mainly it was the open house of WCUI at Beverly Hills that got me first interested in Echo Cardio (Cardiovascular Ultrasound).
Q: What have you accomplished in the field of ultrasound that you are most proud of?
The ability to pinpoint the troubled areas of the heart like wall motion abnormality, stenosis, regurgitation, etc. (by viewing the images) that look like abstract art to others.
Q: What obstacles did you have to overcome to get to where you are today in a position of success?
There is no doubt that getting into the echo field is a hard choice. When I was working at VA, Long Beach, there were only two techs for the whole hospital. At St Bernardino hospital, there are only four echo techs. At the same time, there are more than ten general Ultrasound techs in the imaging department. So you can understand that how competitive it is to launch your carrier in Echo Cardio. I would say the biggest obstacle I had (in the early years) was very little experience and the lack of confidence in my imaging abilities. I suffered hugely due to that.
Q: Name a role model in your life and how have they inspired you and helped you become successful? 
Fidel is my role model. Fidel is the chief Echo tech at California Hospital, Los Angeles. I would say that from clocking into my work to greeting patients, to performing Echo exams, and finally to writing every single word of a report (of my findings) – I learned a lot from Fidel. WCUI gave me the theoretical knowledge and Fidel showed me the practical form of that knowledge. If it would be up to me, I would give this guy a lifetime achievement award!
Q: Without mentioning any names, has there been any especially memorable cases or patients that you have dealt with at work?
Once there was an elderly patient, he was not happy to be in the hospital and be so sick. He was obviously not happy that I showed up to do his Echocardiogram, either. He was cooperative but bitter. The moment I started imaging, I diverted his attention to the screen and said, "This is your heart." Suddenly he was mesmerized by the rhythmic movement of the heart and amazed by looking at his valves. After I was done with the exam, he apologized and thanked me for showing him the images. 
Q: What advice would you give a student who is just starting out in ultrasound school? Any scanning tips or advice that you learned in the field?
I would tell them not to get worried if they are not learning much in lab or class. They will learn their techniques and tips once they do their externship. A trauma hospital or a busy clinic or any good facility is crucial for your future in the imaging field.
Q: What is one of your favorite memories of your time here at WCUI? Favorite class or instructor?
I used to drive to prisons to do Echocardiograms on inmates for WCUI. My favorite memory is when I was told by one of the cardiologists that he refused to read my study. That was the moment when I realized that I was taking it too easy. After that, I went back to the WCUI lab for practice and also worked for small clinics. All of this paid off when I went to the interview for VA Long Beach and demonstrated my imaging skills to the senior tech in the hospital. They hired me right away!
Q: What is one of the hardest things about your job/externship?
In the early days of the job, the hardest thing for me was to decide; which image is the best one to take? Should I take multiple images? And then choose the best later on? Is this really the best I can do? It used to take me forever to finish a study but as I got more practice, I got confident and my speed became adequate. Externship was the most enjoyable time I ever had.
Q: What goals do you have for yourself in the field of ultrasound?
I am looking forward to becoming an administrator or in management to oversee the Imaging services of a facility.
Q: What do you like to do when you aren't working?
I like to spend time with my family, go for a long drive, or watch movies!
P.S. –  There are other three other WCUI graduates that work here with me at the hospital! Suzette from the Beverly Hills campus, and Salina and Andrea from the Ontario campus.